The 4 key benefits of hiring interim and contract workers in the membership sector
Executives, senior management, and HR leads of membership organisations that are embracing innovative approaches to recruitment are already reaping the rewards of incorporating interim and contract workers into crucial positions, joining membership focused businesses worldwide and implementing proven strategies to acquire the right talent at the right time.
Here are some of the benefits membership organisations have discovered when hiring interim and contract workers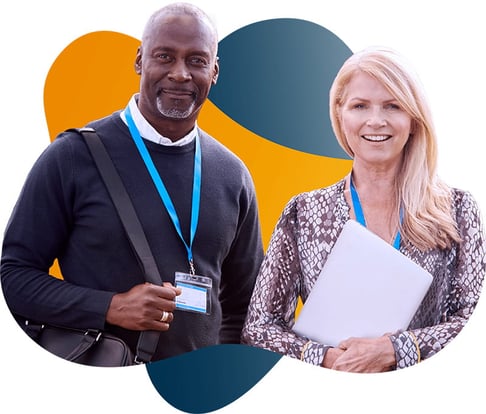 1. More cost-effective on overhead expenses
Interim executives and contract workers are easier on overhead expenses: Contract workers can be engaged for short- or long-term assignments, with compensation based on the nature and duration of the role. As they are not entitled to full-time salaries, benefits, insurance, office space, or rewards, the overhead costs are significantly lower compared to permanent staff. Membership organisations are strategically using these cost savings by contracting with high-calibre interim talent to temporarily fill key skills gaps as needed.
2. Promotes the best cultural match
Many independent, talented professionals are open to contract-to-hire opportunities: The hiring process can be lengthy and risky. Engaging professionals on an interim basis allows you to assess their cultural fit within your organisation and evaluate their demonstrated performance and leadership skills before making a long-term commitment.
3. You can fill talent gaps in a matter of days, not weeks, months, or years
Dealing with unexpected resignations and the departure of key employees is one of the most challenging aspects of running a business. Often, there is no immediate replacement, leading to gaps or strains in other areas of operation. Overloading and stressing out teams when someone leaves is far from ideal and consumes valuable time that companies cannot afford to lose. Every minute counts, and interim contractors with the right skills can bridge the gap until you have enough time to fill vacant positions.
4. Interim and contract workers ensure smooth operations during seasonal or business spikes
Many membership organisations can predict when their workloads are likely to increase or decrease. During peak times, the surge in workload can be significant, but maintaining a permanent staff year-round based on peak performance is not cost-effective.
Additionally, expecting permanent staff to manage substantial fluctuations without support is not advisable, especially in a post-pandemic workforce. Contract and interim workers are the strategic solution to managing spikes, preventing employee burnout, and improving talent retention rates.
Explore the power and benefits of interim and contractor talent for yourself
Interim and contract talent are proven to enable membership organisations to maintain business continuity, control costs, and enhance revenues during a host of scenarios including unexpected resignations and fluctuating seasonal demands.
We deliver exceptional temporary, interim, and permanent candidates with a wealth of experience in the membership sector as well as other prominent industries including engineering, legal, education, finance, construction, retail, pharma, medical & healthcare, hospitality, leisure, and many more – who will seamlessly integrate, and deliver results.
Connect with Anna our Director of Temporary Recruitment, she would love to help you.