We understand you need accurate, reliable, knowledgeable recruiters in the membership sector.
That's why, you've come to the right place!

For over 10 years, we have delivered recruitment solutions tailored to your needs in the membership sector. We're proud that this makes us the most experienced recruitment firm in your sector.

No matter the type of role you require - from replacing a CEO to appointing a new Finance Manager, finding temporary assistance for your upcoming projects, or covering holidays and supporting your events - our customised staffing solutions can provide the perfect fit.
Our bespoke recruitment solutions range from permanent, temporary, and interim roles to executive and leadership appointments, allowing us to meet the staffing needs of any membership organisation.
We deliver tailored recruitment solutions solely for the membership sector
Our tailored services cover a wide variety of industries including professional services, finance, sports, hospitality, environmental, healthcare, and engineering to name a few.
Discover some of the key benefits of our recruitment solutions below. Why not let us know what your staffing needs are? Or if you're looking for a new role why not browse our current roles here. (this copy needs links added)
Permanent solutions
Double your recruiting speed with us

. 95% of our candidate shortlists are provided in less than 2 weeks

Boost your recruitment results now.

We successfully fulfill 88% of our roles
95% of our clients return to us when they need permanent positions filled.

Our membership sector clients, from Trade Associations, Regulatory Bodies, Professional Bodies, and Political Parties trust us to deliver time and time again.
Temporary and interim staffing
Award-winning temporary and interim staffing delivery. We were awarded the Best Interim Recruitment Organisation at the UK Enterprise Awards in 2021.
Compliance assurance. We provide automated pay management to ensure compliance with the Agency Worker Regulations (AWR).
Access to the best, most current temporary and interim talent in the market. We guarantee success each time by having access to the most qualified, current interim, and temporary professionals.
Executive Search
96% of the Executives we place are in the same role 12 months on
93% of our Executive candidates are still in place after 24 months.
Our innovative proprietary technology, Membership Leaders, is designed exclusively for the membership sector. Our Executive Search technology and methodology is unrivaled in its effectiveness to yield outstanding executive search results within the membership sector.

TAF has a long-standing and hugely valuable relationship with Membership Bespoke, providing our members with insight and advice based on their years of experience as the leading membership recruiter in the UK. Their expertise in the membership employment market is second-to-none.
I've hired many people over the years with Daniel and the team at Membership Bespoke. They always take time to understand what we are looking for which means they can deliver the type of candidates we want.
I found the services of Membership Bespoke excellent, they're the best recruitment agency I've worked with, and I can't really suggest any improvements! Thanks again for your help.
Having made the decision to try the flexibility of interim roles I have been delighted with how easily the team at Membership Bespoke made the transition for me. Anna Christofis in particular has guided me through the process with encouragement and expert advice and the placements she has found for me have suited my skills and personality exactly enabling me to fit straight into the team and role.
everything you need to know in a download
If you're looking for a straightforward guide that explains the benefits of working with us for your recruitment needs in the membership sector, then simply download our brochure below.
Download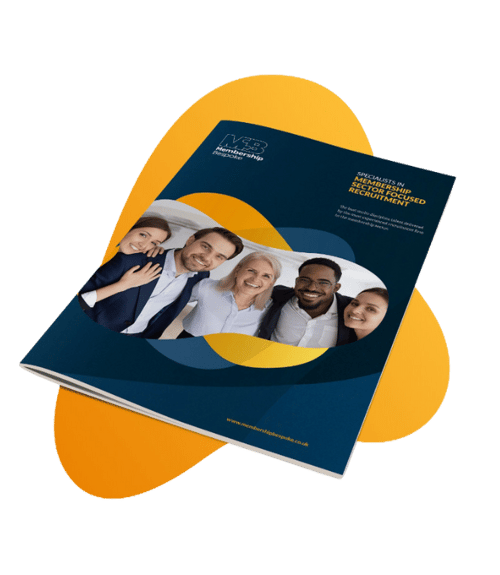 contact us we'd love to help
In need of a long-term, permanent hire or short-term, temporary support to get your projects across the line ? We are here to provide the perfect professionals to help. Click below to brief us on your positions, or visit our Meet the Experts to find the right person in our team, for your needs.
Brief us
find your expert