Nurturing talent within your organisation can indeed bring its own benefits - but at what cost? And is this always the most favourable route to selecting your next leader?
Strategic succession planning is vastly reported as the best, and in most cases "crucial" way to ensure the stable future of an organisation. 86% of business leaders view succession planning as an "urgent priority" (Deloitte) whilst The Institute of Employment Services state "Most large organisations have concluded that modern succession planning is a crucial part of their HR strategy." And for many organisations across the globe, this is absolutely true.
For the membership sector however, including Trade Associations, Professional and Regulatory Bodies, relying on succession planning to future-proof your organisation can have detrimental effects, stunting innovation and compromising the effective navigation of the challenges most rife in our sector.
So here's the big question: should membership-sector leaders be nurtured and recruited internally, or should organisations widen the net for external leadership candidates? This article explores why succession planning may not be the answer for membership based organisations right now.
THE NEED FOR EFFECTIVE LEADERSHIP:

CURRENT CHALLENGES FACING OUR SECTOR
Membership organisations in the UK are currently facing a multitude of challenges that require effective leadership to navigate. From digital transformation to revenue diversification, leaders of these organisations must be open to innovation and regeneration if associations and membership bodies are to remain relevant in today's evolving climate.
Digital Transformation – from managing online communities and championing digital advocacy to updating internal systems, membership organisations must embrace new technologies and adapt to the digital landscape. Visionary leaders with a digital background and an innovative outlook are crucial for efficient transformation.
Member Engagement – maintaining healthy member numbers and engagement levels is the lifeline of any member-based organisation. A deep and up-to-date understanding of the industry mood on the ground is critical to developing effective engagement tactics.
Revenue Diversification – Exploring diverse revenue streams is top of mind for many associations and bodies in the current economic climate. Leaders require strong commercial mindsets and the confidence to deploy new approaches to unlock new sources of revenue.
Internationalisation – for organisations seeking to grow their member base internationally, leaders will need a strong understanding of global markets and the ability to leverage international partnerships to ensure global growth plans are successful.
THE SUCCESSION DEBATE:

INTERNAL SUCCESSION PLANNING VS EXTERNAL APPOINTMENT
Developing internal talent to drive a pipeline of leadership succession has its place. Organisations can benefit from appointing CEO successors from within, benefitting from loyal candidates who foster a long-term commitment to the organisation's mission. Recruiting internally can motivate the workforce and ensure quicker buy-in from the wider team. Internal candidates will also have in-depth knowledge of the internal processes, achievements, and past failures.
On the contrary, appointing internal successors can have its pitfalls. With experience and familiarity can come biases, stagnation, and reluctance for necessary disruptive change that can hinder the growth of your organisation…
POTENTIAL PITFALLS OF SUCCESSION PLANNING
Stunted Innovation
Over reliance on internal promotion can stunt fresh ideas and innovation, inhibiting the necessary changes that need to be embraced for effective digital transformation, or the identification of new revenues streams for example.
Narrow perspective
Internal candidates who have developed within the organisation may have limited exposure to different viewpoints and industry trends, having learned best practice from within the organisation that may have provided proven results in the past.
Resistance to change
With this comes a greater risk of resistance to change the status quo. If internal candidates have experienced success, there can be a danger of complacency and a reluctance to disrupt with new ideas and innovative approaches.
Internal Bias
Where personal relationships and alliances have developed within an organisation there can be a greater risk of internal bias when it comes to succession planning from within, and must be carefully navigated if considering succession plans as a future proofing strategy.
Lack of diversity
In some organisations, seeking to appoint from within your existing talent pool could minimise the amount of diverse talent you bring to your organisation, in turn restricting rich ideas and viewpoints that can come from a more diverse workforce.
Whether an organisation falls into any of these pitfalls through succession planning will largely be based on the individual appointed, their openness for change and their attitude toward innovative evolution.
ADVANTAGES OF EXTERNAL APPOINTMENT
Therein lies a key advantage for widening your talent pool to consider candidates beyond your own organisation. Bringing in external talent – whether from within the membership sector or within your particular vertical – can bring fresh perspectives and a new era that your association may need to tackle the next chapter of your journey:
Fresh Perspective
An external leader comes with no bias or preconceived ideas based on previous experiences within the organisation. They bring fresh ideas and can share best practice from another organisation or entirely different industry, spurring the innovation you need to find new ways to engage your members and new ways to generate revenue.
Impartial Decision Making
This lack of bias can extend to ideas, people, roles, processes and operations within the organisation. Fresh eyes with no judgement from previous experience can enable objective decisions that align with your mission.
Willingness to Disrupt
With this can come a confidence to do what needs to be done to achieve your collective goals, with no prior allegiance to how things have been done before. An innovative and forward-looking leader will be confident to bring about change that is necessary to address your current challenges.
Industry Expertise & Networks
If hiring within your particular vertical, an external leader can bring with them the real-time, on-the-ground insights concerning your industry members – enabling you to develop relevant engagement methods. With their expertise they can also bring a wide network of industry relevant contacts to help explore the opportunities of new strategic partnerships.
Proven Success
Whether you are looking to internationalise, radically digitalise, or your association is in need of a complete turn-around, seeking an external leader who has proven success in your focus area for growth can pay dividends.
TIMELY, QUALITY LEADERSHIP SELECTION
Arguments in favour of succession planning cited by the Institute of Employment Services include timeliness and the quality of candidates as reasons to implement a succession plan: "The need to be able to shortlist quickly for important job vacancies and to make good quality senior appointments."
However, succession planning is not the only way to tackle these considerations. Working with the right executive search partner who specialise in finding quality leaders within the membership sector can alleviate fears of lengthy transition timelines. A data led approach and rigorous assessment process can ensure your next leader is of the highest quality aligned to achieve the goals of your organisation.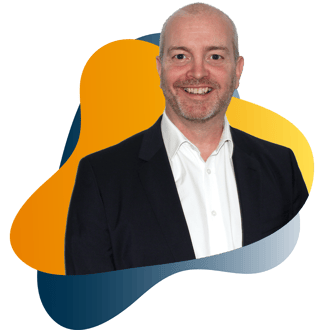 "Succession planning is one way to help mitigate the risk of unstable leadership, and with the right internal talent pool and collective mindset can set your organisation up for a successful new era.
However, ensure you have all options available to you.
An external leader with the proven skills and experience that align with your goals, combined with the unique perspectives and potential they can bring, can far outweigh the legacy advantages of internal candidates - particularly when faced with the complex challenges we are seeing in our sector today." – Ben Spragg – Head of Executive Search, Membership Bespoke.
Find out how Membership Bespoke Executive Search could help find your next leader.